Ring Size Chart & Guide
| | |
| --- | --- |
|  Size | Inner diameter (mm) |
| 6 | 16 |
| 7 | 18 |
| 8 | 20 |
| 9 | 22 |
How to measure and get your size
With an existing ring
Choose a well-fitting ring you have access to
Measure the inner diameter across in millimeters
Choose the size that is the closest to your measurement
If you don't have an existing ring
Wrap a string or piece of paper around your finger where the ring should sit
Mark the point on the string where the ends meet and you feel the size is right
Measure the length of the marked string in millimeters
Divide the length by 3.14 (pi) to get the inner diameter
Choose the size that is the closest to your measurement
Natural variances
Our bodies go through constant change, fingers included. Therefore we recommend being aware whether you may currently be affected by its natural cycles or external elements, which could impact your final measurement. To be safe, it's wise to do a few different measures over time and go with the average.
If you're just in-between two sizes, the bigger one is usually the better choice. But don't worry, if the size isn't perfect on the first try it's okay to change.
Why Koréil jewelry lasts
Who says jewelry also can't be tough? Thanks to deliberate choices to materials and compositions during the design process, jewelry from Koréil lasts and keeps its shine for longer than most jewelry you may find on the market.
Materials better suited for longevity surprisingly also has added benefits of being hypoallergenic, waterproof and tarnish-free. This all adds up to truly fantastic jewelry, with a generous warranty we proudly stand behind so you can feel safe in choosing Koréil jewelry.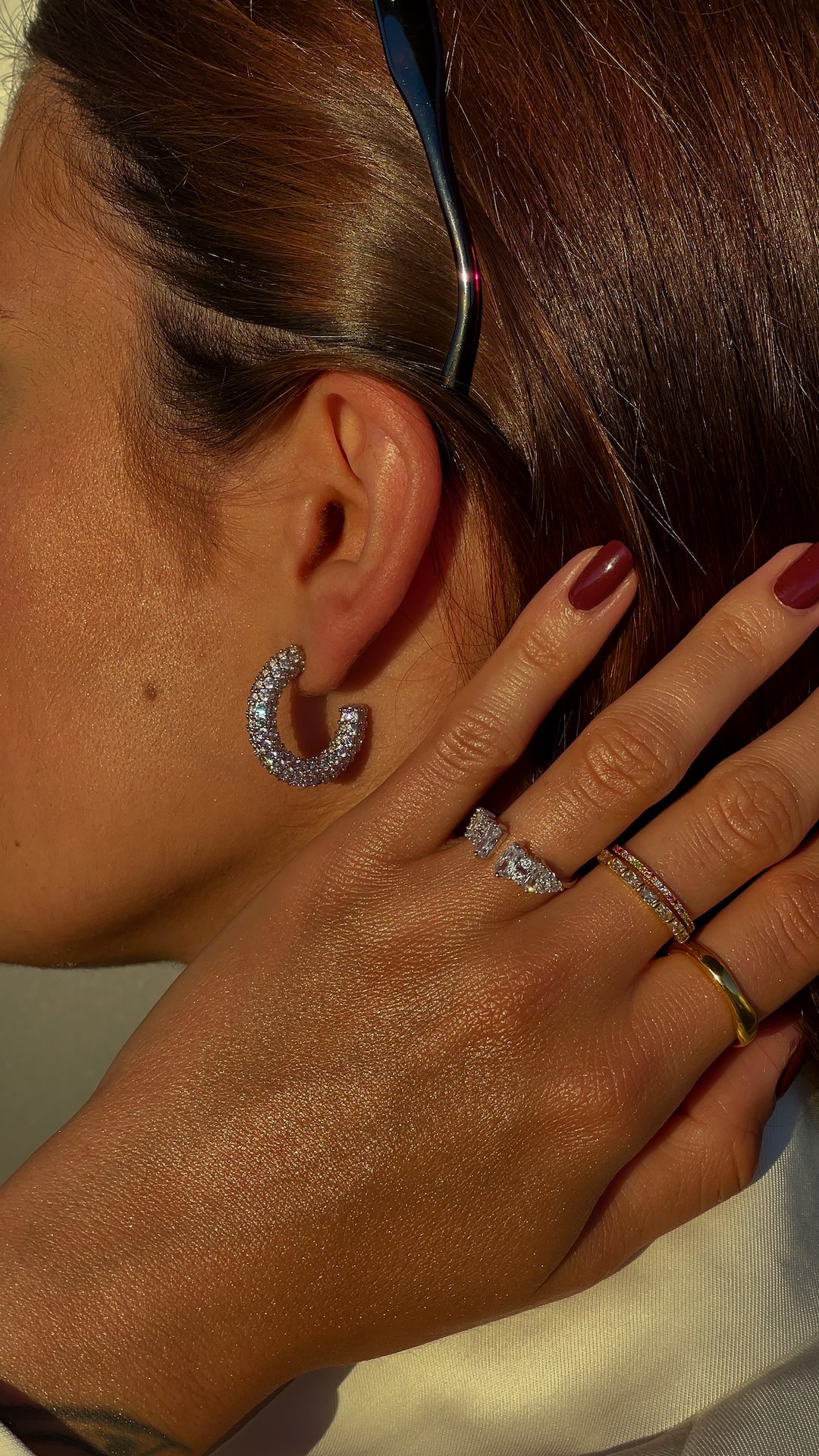 Introducing
The Koréil Signature Hoop
We're proud to present our very own signature hoops, stacked with sparkly Zirconia Gemstones and made available in both gold and silver.
These will make head turns, as we've personally come to experience.
"

Love it! Exactly what I was looking for in a bangle. It's so pretty and also delivery was super smooth, packaging really premium as well :) will definitely purchase more from this brand, highly recommend!
Introducing
Our Waterproof Collection
We've always believed in designing jewelry with quality and longevity in mind. That's why our gold jewelry is waterproof, so you don't have to compromise when you want to go for a swim or just wash your hands.