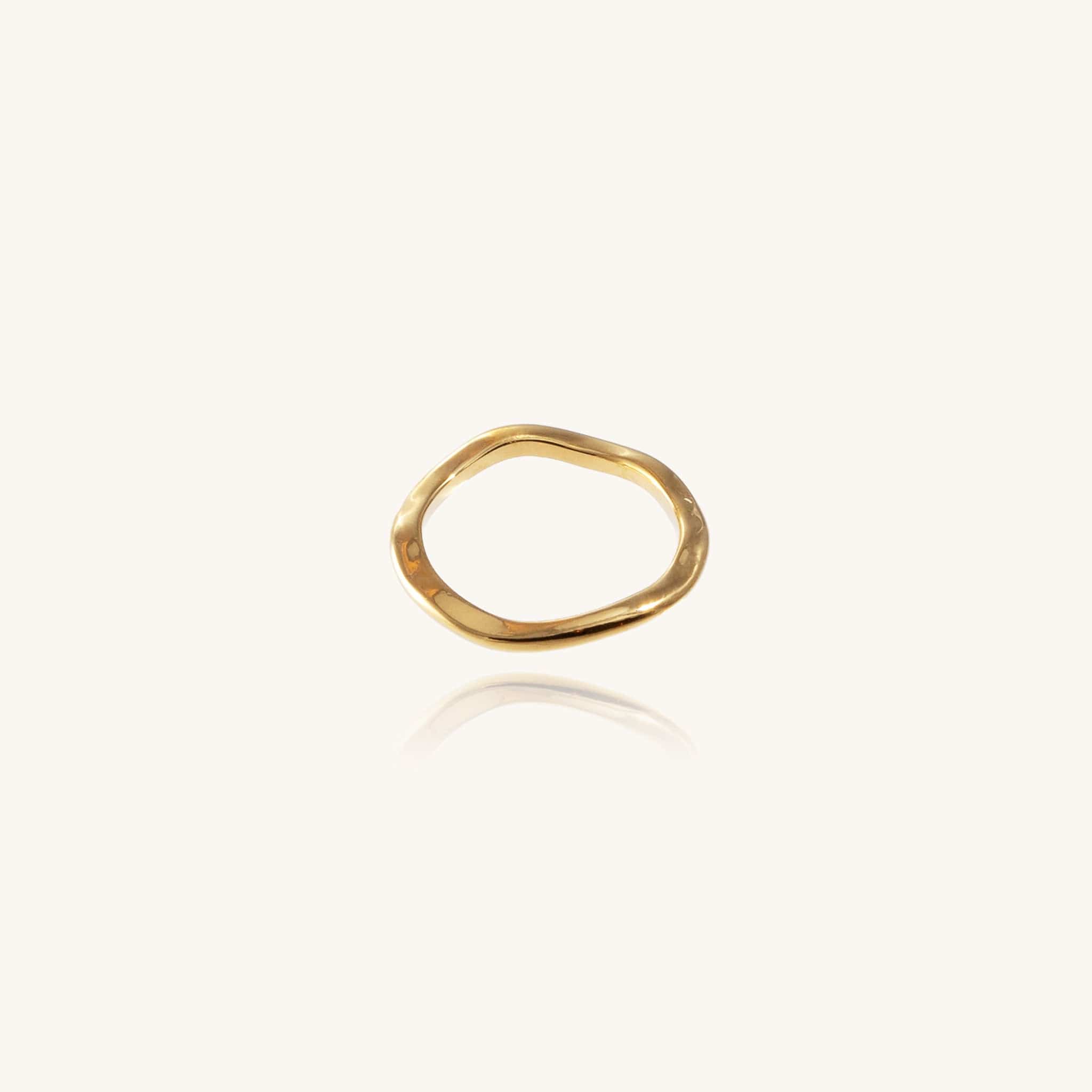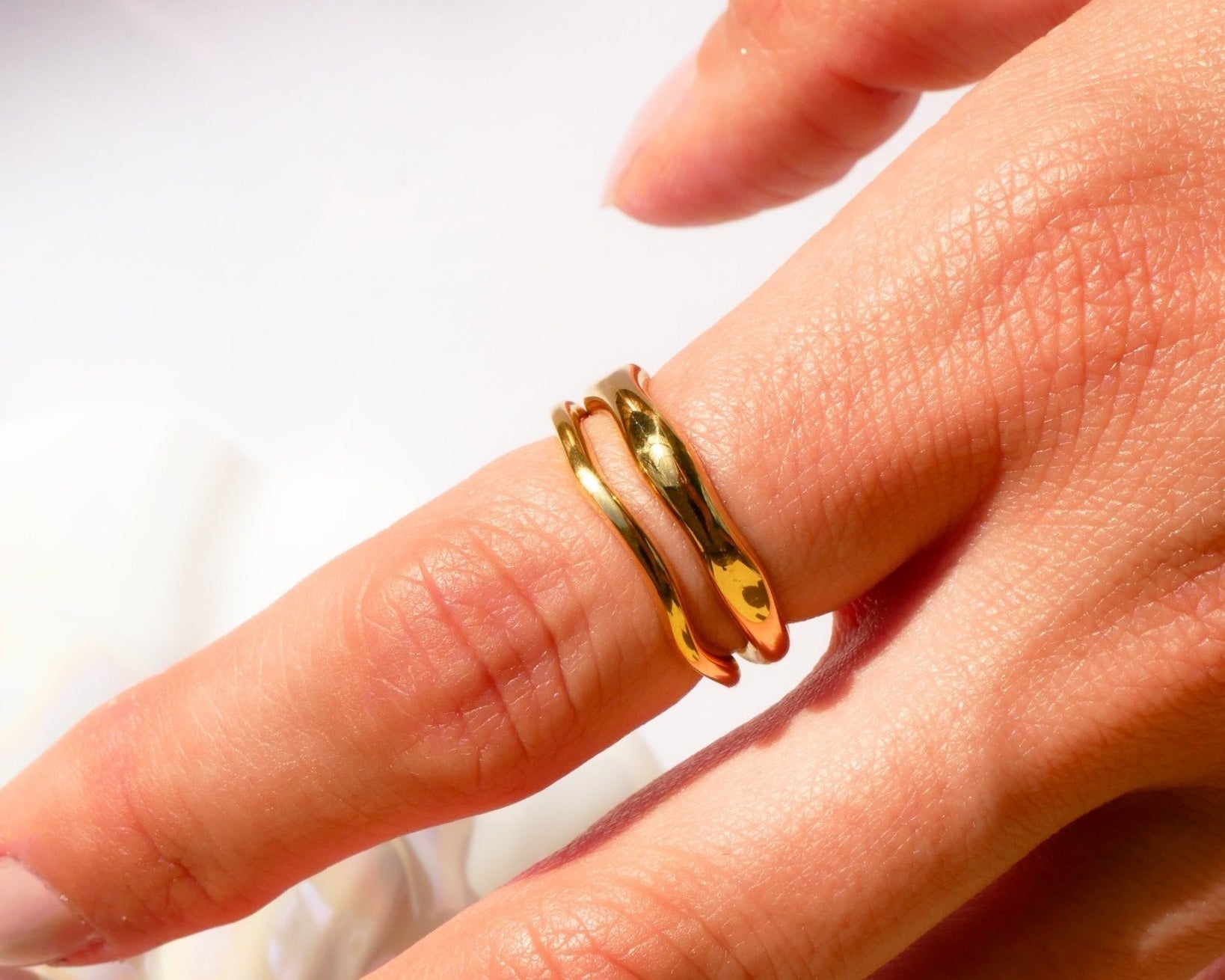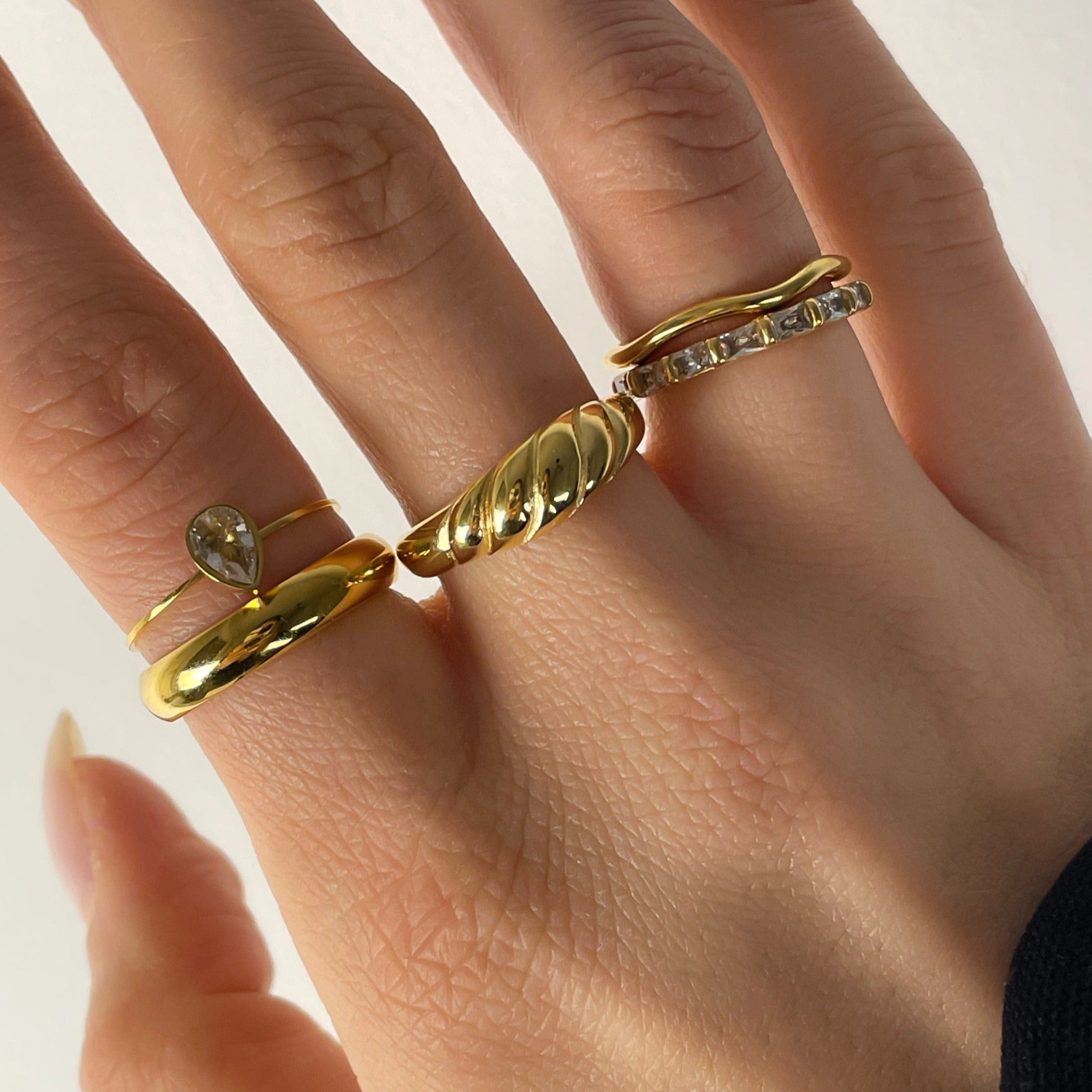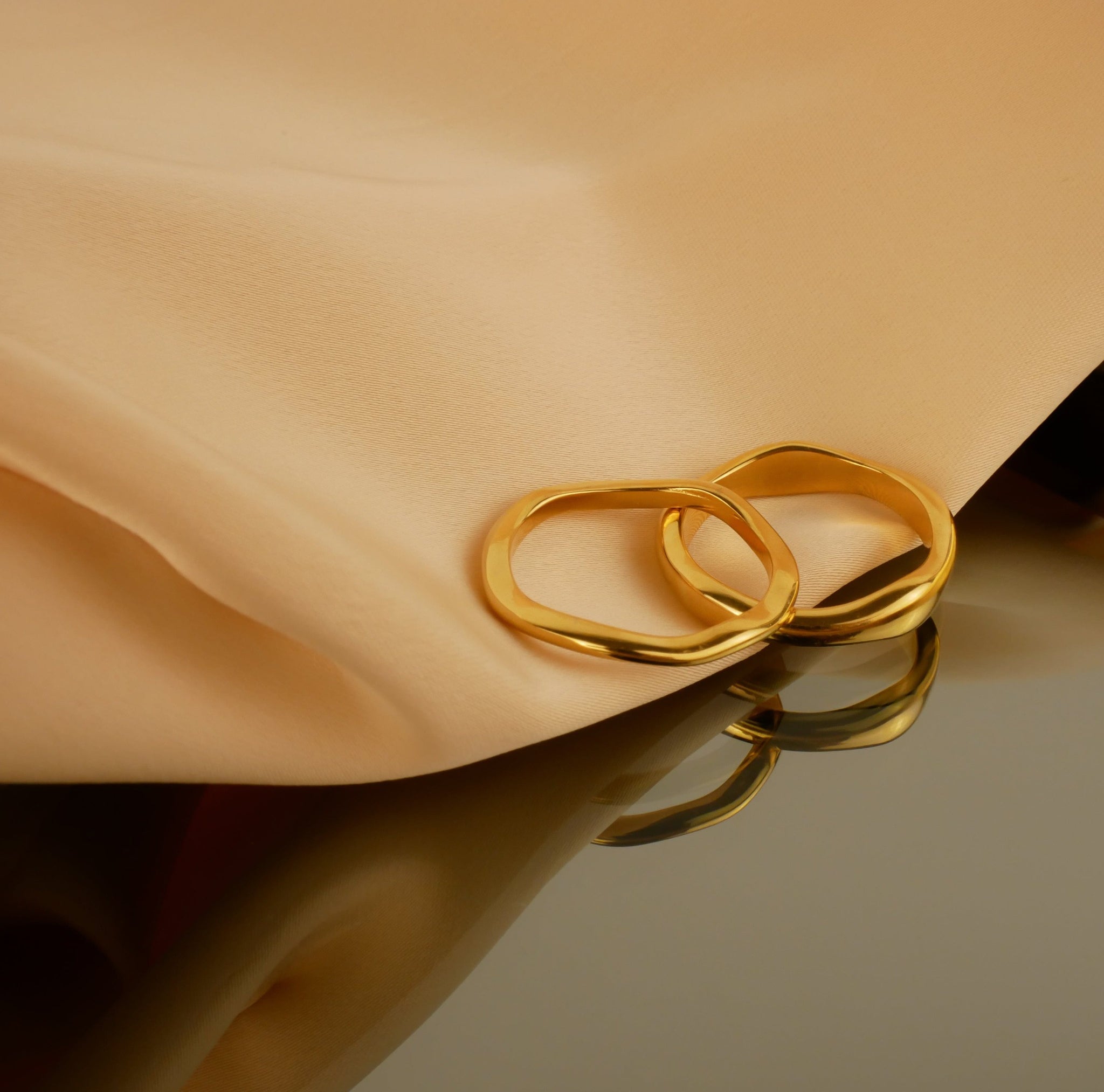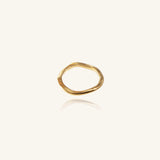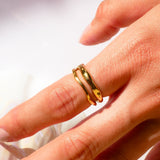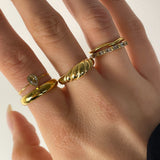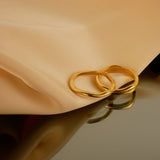 Gabrielle Gold Ring dainty
Description

Meet the 'Dainty' Gabrielle, a gold ring that personifies delicate elegance with its organic shape. Slightly thinner than its 'Luxe' counterpart, this ring offers understated grace and classic appeal.

Its design departs from the conventional straight edges, taking a turn towards a more fluid and free-form aesthetic. The organic shape creates a unique profile on the finger, adding an unexpected twist to any ring stack. Ideal for those who appreciate subtle sophistication, the 'Dainty' Gabrielle ring lets your delicate charm shine.
Sizing & Material

Choose between three different sizes for the perfect fit.

- Color: Gold
- Material: 316L Stainless Steel
- PVD coating: 18K Gold

~ Learn why our materials are exceptional
Gold pieces
✓ Waterproof
✓ Tarnish-free
✓ Hypoallergenic
✓ Lasting durability
Gold Vermeil & Silver pieces
✓ Precious metals
✓ Hypoallergenic
✓ Water resistant
✓ Tarnish resistant
Gabrielle Gold Ring dainty
Jewelry care & durability

Waterproof Jewelry

Our jewelry is waterproof and safe to wear in the shower, to the spa, during a workout and even in the sea. By the way, they're tarnish-free too.

Read more about our waterproof jewelry and how to make sure they last.

Jewelry Care

To make sure the jewelry gets to keep its shine and to prolongate its lifetime, we're providing an organic cotton pouch and microfober cleaning cloth with every purchase.

Read more about how to care for your jewelry and why it matters.

Choose Long-lasting Jewelry