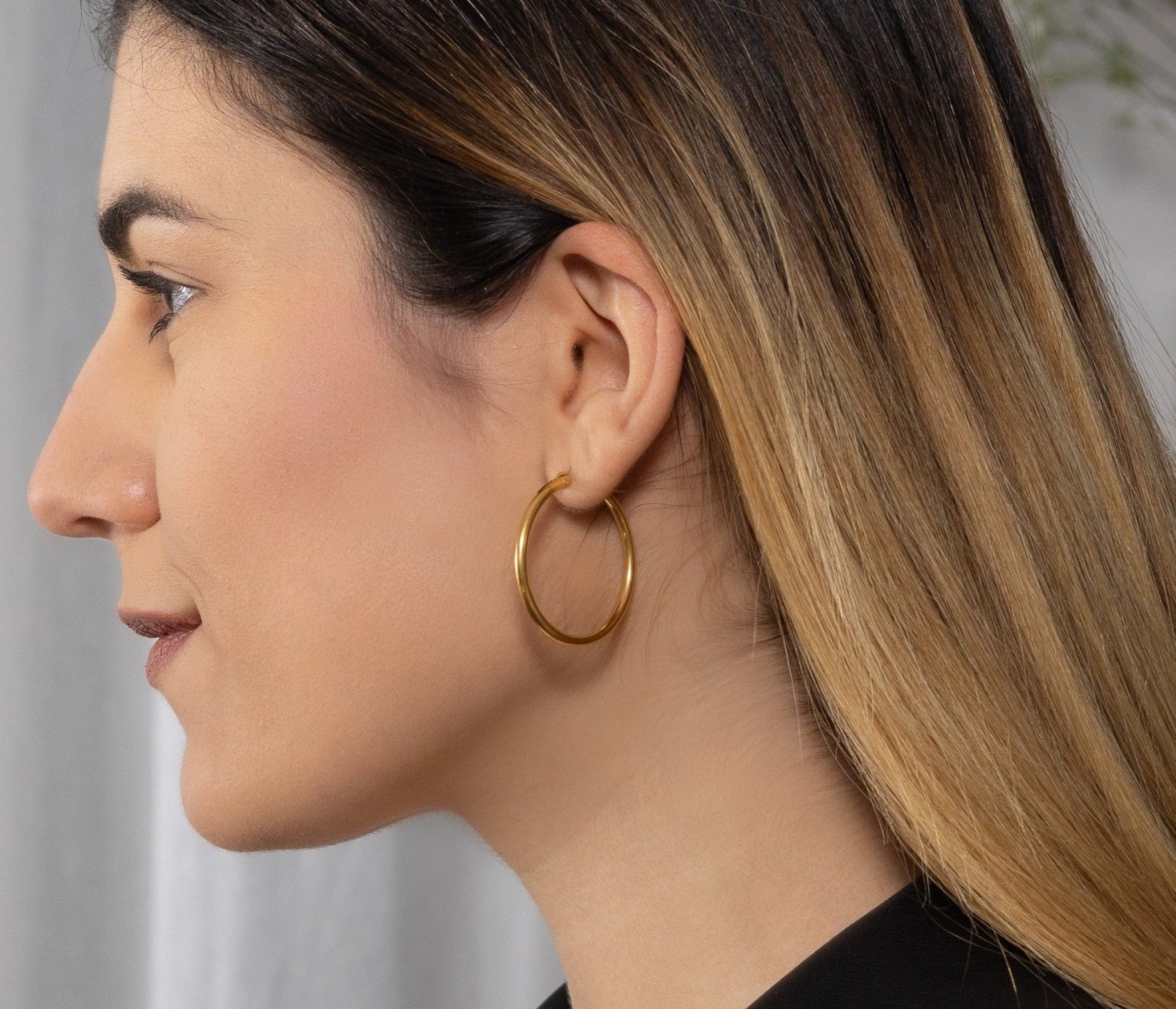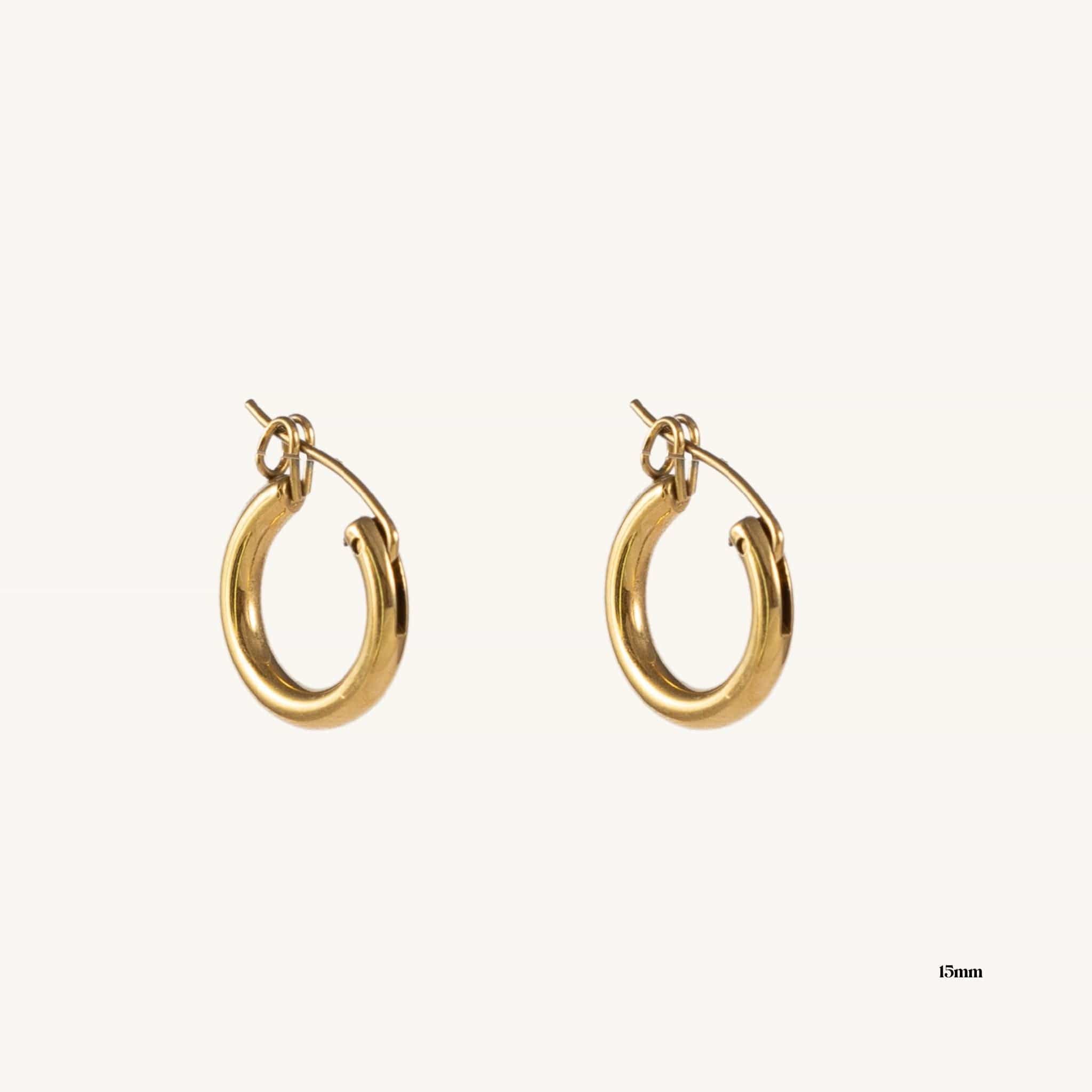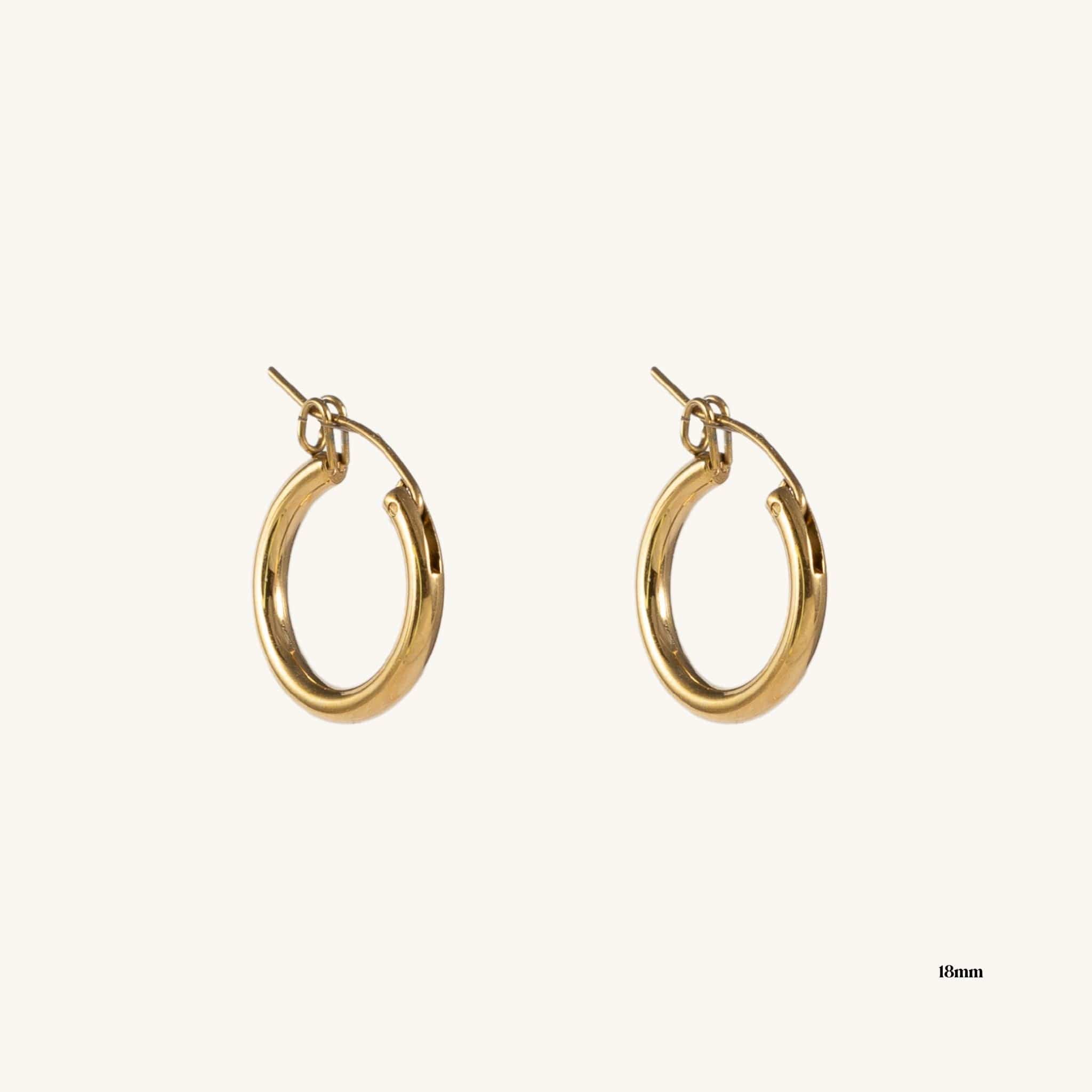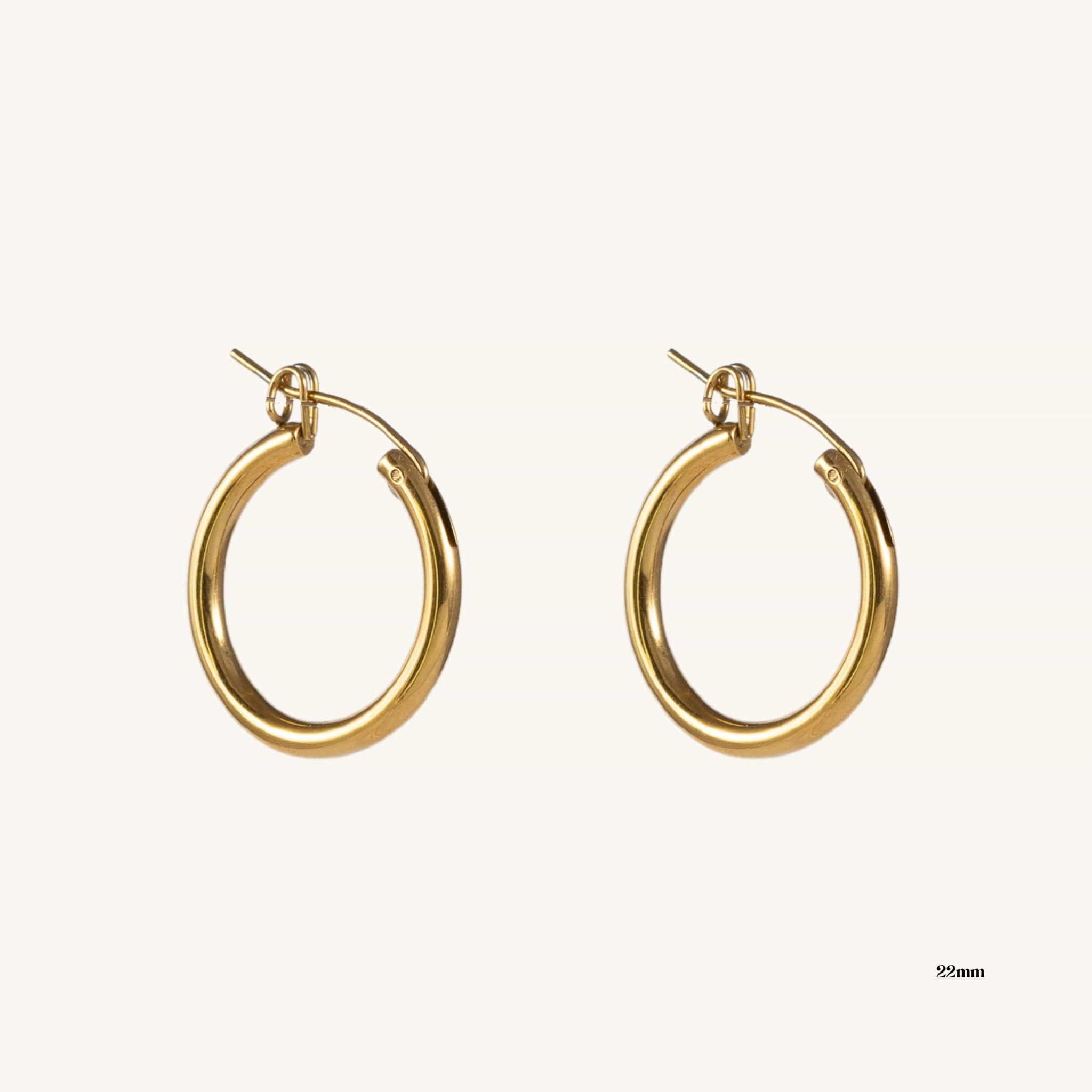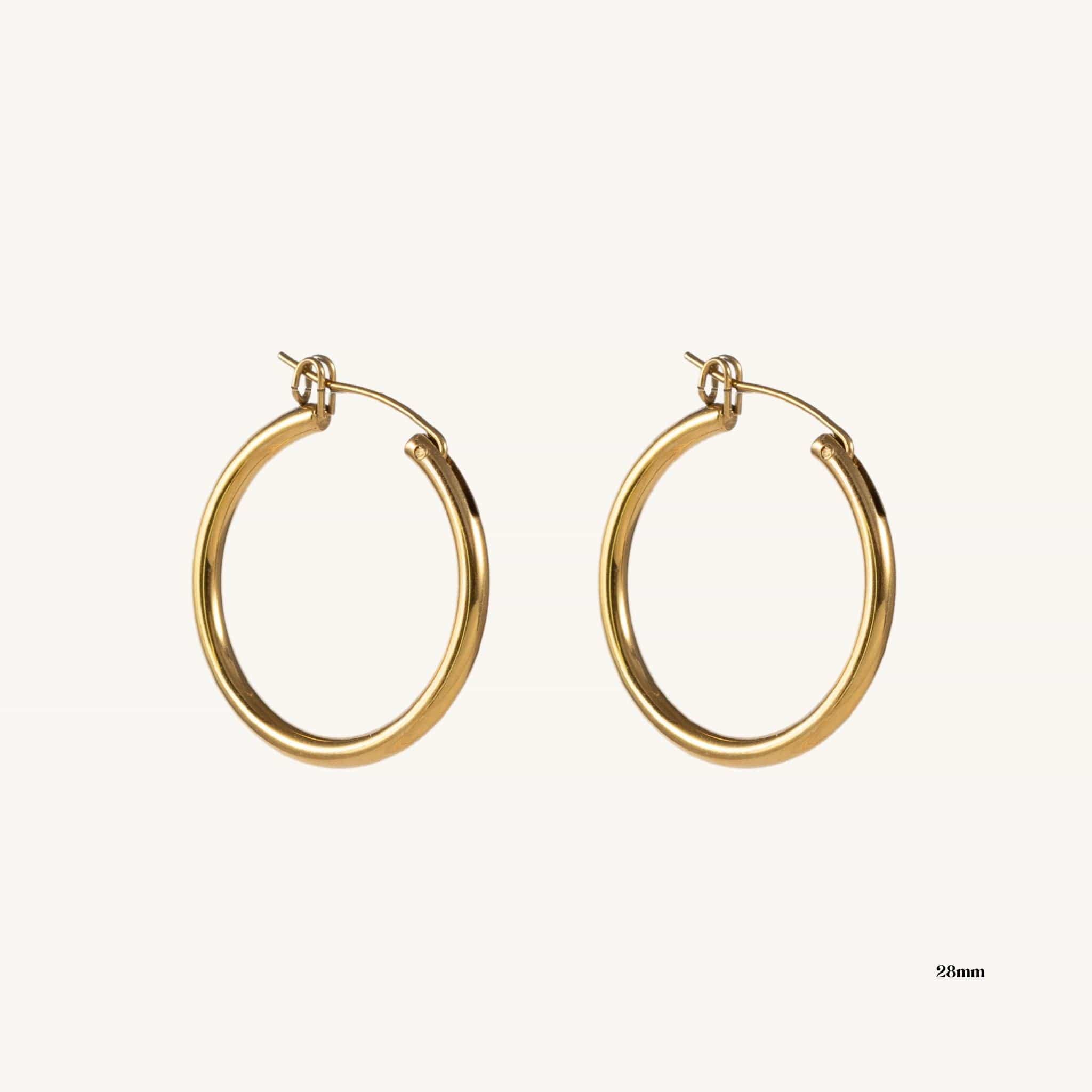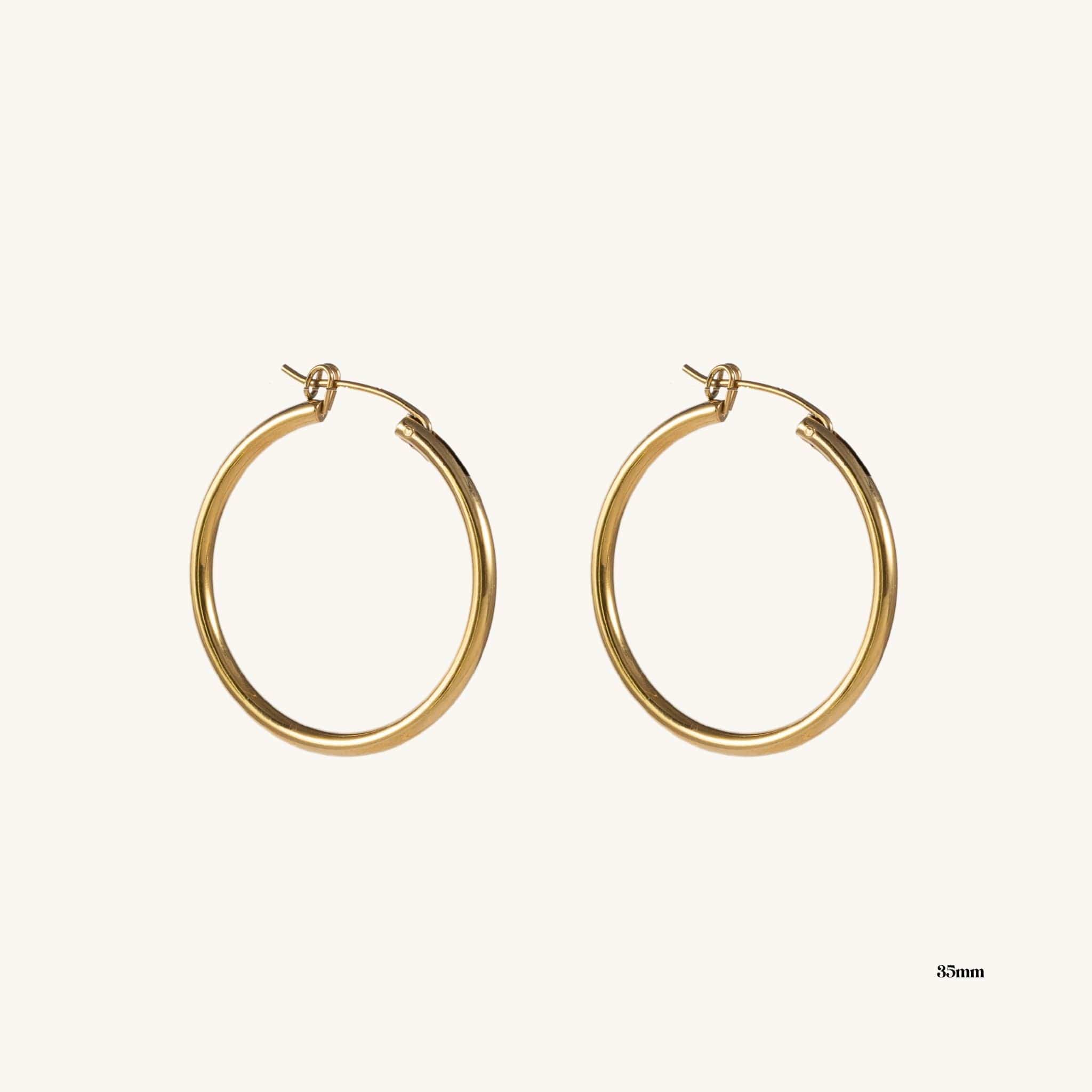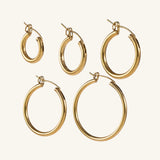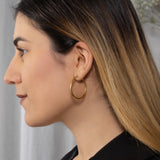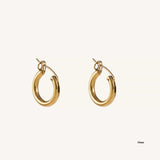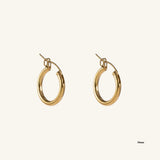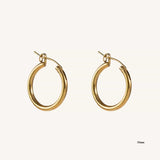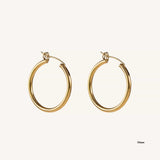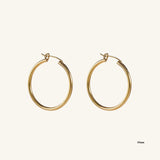 Description

Meet Joanna, the epitome of timeless elegance in hoop design. Crafted from radiant gold, these classic hoops come in a spectrum of five distinct sizes, ranging from a subtle 15 mm to a more pronounced 35 mm. Their slightly thickened design ensures they hold their shape while offering a dash of modernity to the classic round aesthetic.

Perfect for every occasion, the Joanna hoops allow you to transition effortlessly from daytime chic to nighttime glam. Whether you're stepping into the office or out on the town, they're your go-to accessory for a polished look.

If you're looking for an even bigger sized hoop, Selena has got you covered.
Sizing & Material

- Diameter (outer): 15-35 mm
- Diameter (inner): 13-33 mm
- Thickness: 2 mm

- Color: Gold
- Material: 316L Stainless Steel
- PVD coating: 18K Gold

~ Learn why our materials are exceptional
Gold pieces
✓ Waterproof
✓ Tarnish-free
✓ Hypoallergenic
✓ Lasting durability
Gold Vermeil & Silver pieces
✓ Precious metals
✓ Hypoallergenic
✓ Water resistant
✓ Tarnish resistant
Jewelry care & durability

Waterproof Jewelry

Our jewelry is waterproof and safe to wear in the shower, to the spa, during a workout and even in the sea. By the way, they're tarnish-free too.

Read more about our waterproof jewelry and how to make sure they last.

Jewelry Care

To make sure the jewelry gets to keep its shine and to prolongate its lifetime, we're providing an organic cotton pouch and microfober cleaning cloth with every purchase.

Read more about how to care for your jewelry and why it matters.

Choose Long-lasting Jewelry