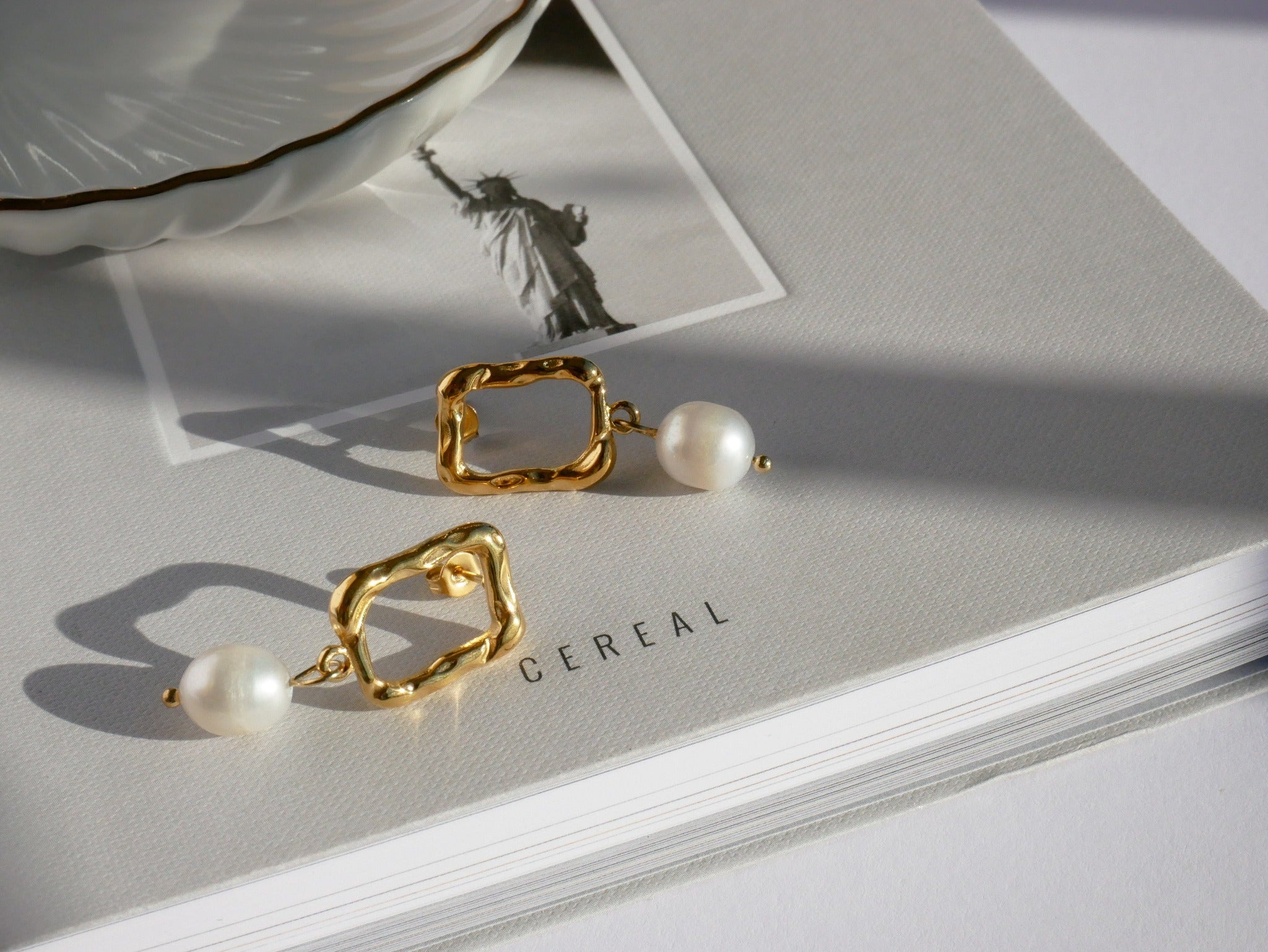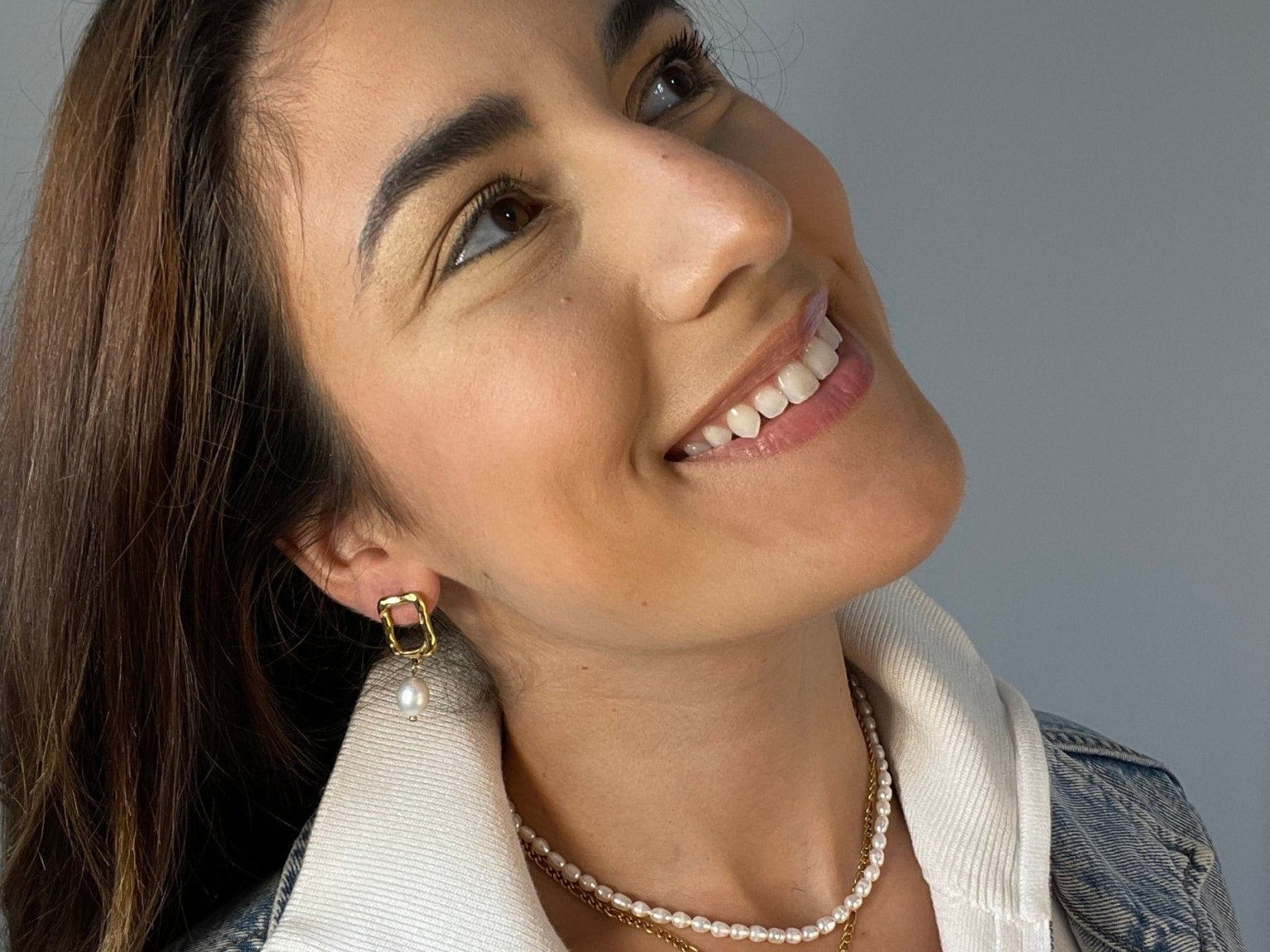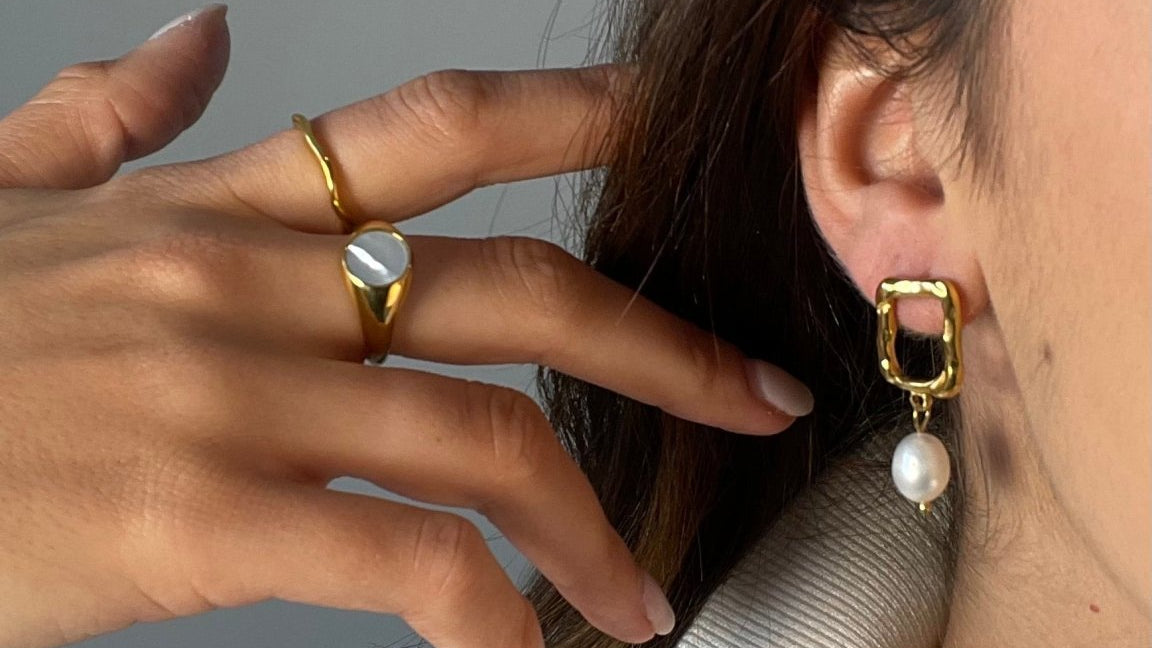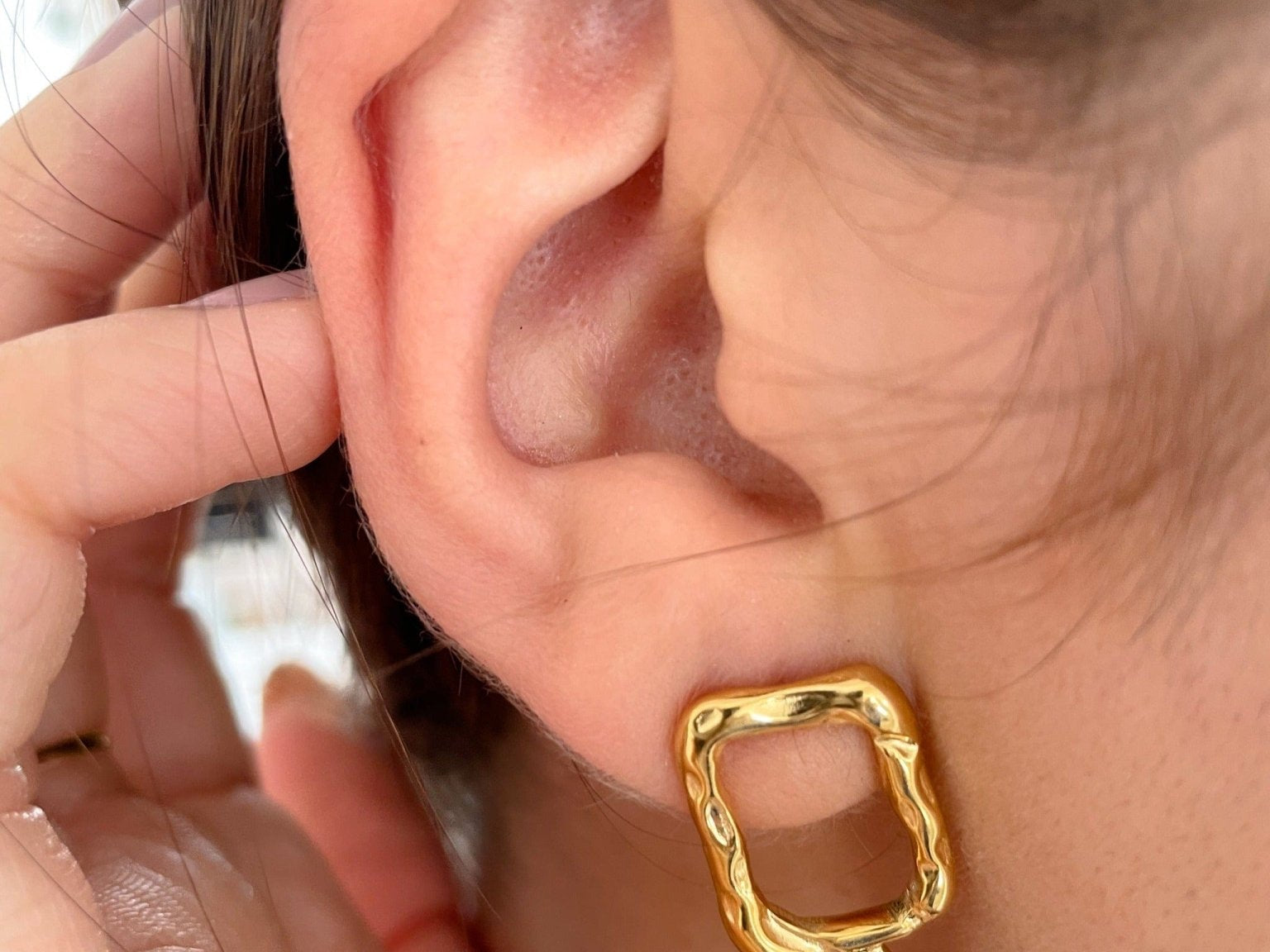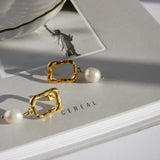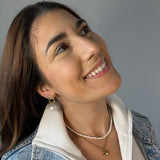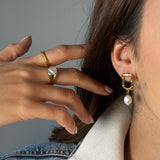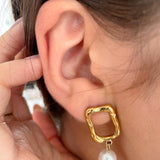 Porter Pearl & Gold Earrings
Description

Introducing Porter, an exquisite pair of gold earrings that redefine the boundaries of classic and avant-garde. These earrings embrace a distinct design, clasping on the outer ear and showcasing a rectangular frame that appears almost fluid, reminiscent of molten gold taking shape in motion. Each frame's organic, flowing silhouette gives it a contemporary edge, pushing the boundaries of jewelry design.

Adding to their elegance, a lustrous round freshwater pearl dangles gracefully from the base of each earring. This pearl acts as a grounding element, merging the abstract with the timelessly classic. Porter earrings are not just an accessory; they're a testament to artistry and innovation.
Sizing & Material

The sizing of these hoops is 13 mm in diameter / 10 mm length.

- Color: Gold
- Material: 316L Stainless Steel
- PVD coating: 18K Gold
- Freshwater Pearl

~ Learn why our materials are exceptional
Gold pieces
✓ Waterproof
✓ Tarnish-free
✓ Hypoallergenic
✓ Lasting durability
Gold Vermeil & Silver pieces
✓ Precious metals
✓ Hypoallergenic
✓ Water resistant
✓ Tarnish resistant
Porter Pearl & Gold Earrings
Jewelry care & durability

Waterproof Jewelry

Our jewelry is waterproof and safe to wear in the shower, to the spa, during a workout and even in the sea. By the way, they're tarnish-free too.

Read more about our waterproof jewelry and how to make sure they last.

Jewelry Care

To make sure the jewelry gets to keep its shine and to prolongate its lifetime, we're providing an organic cotton pouch and microfober cleaning cloth with every purchase.

Read more about how to care for your jewelry and why it matters.

Choose Long-lasting Jewelry