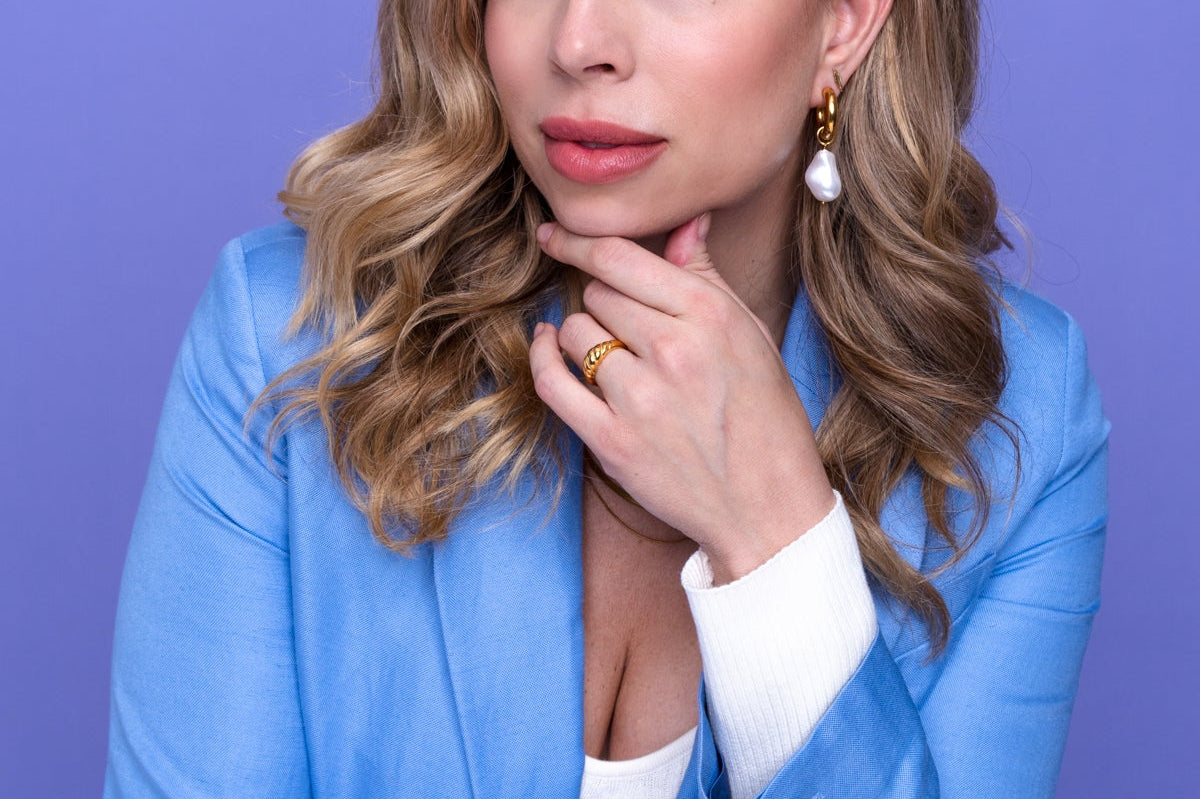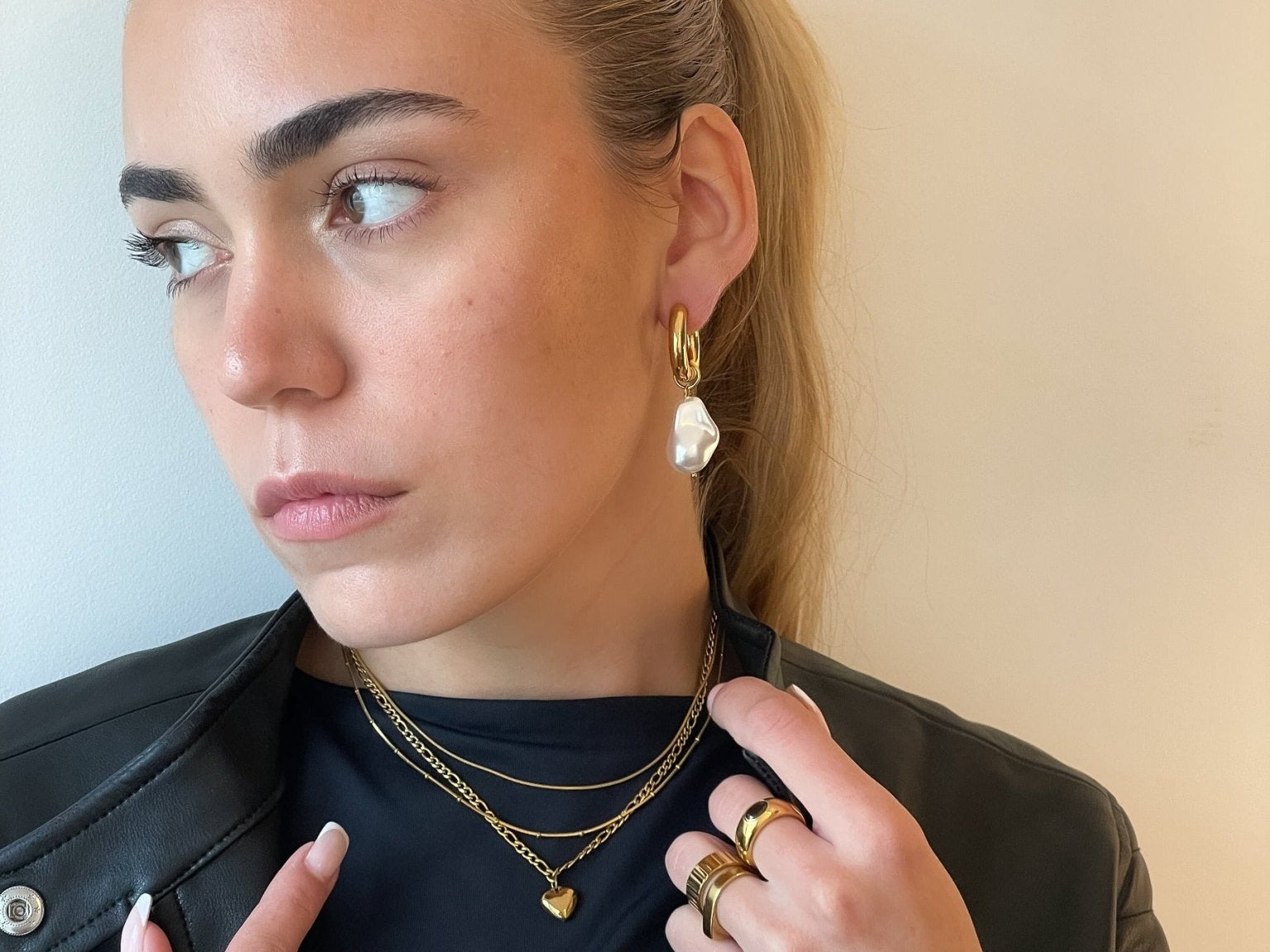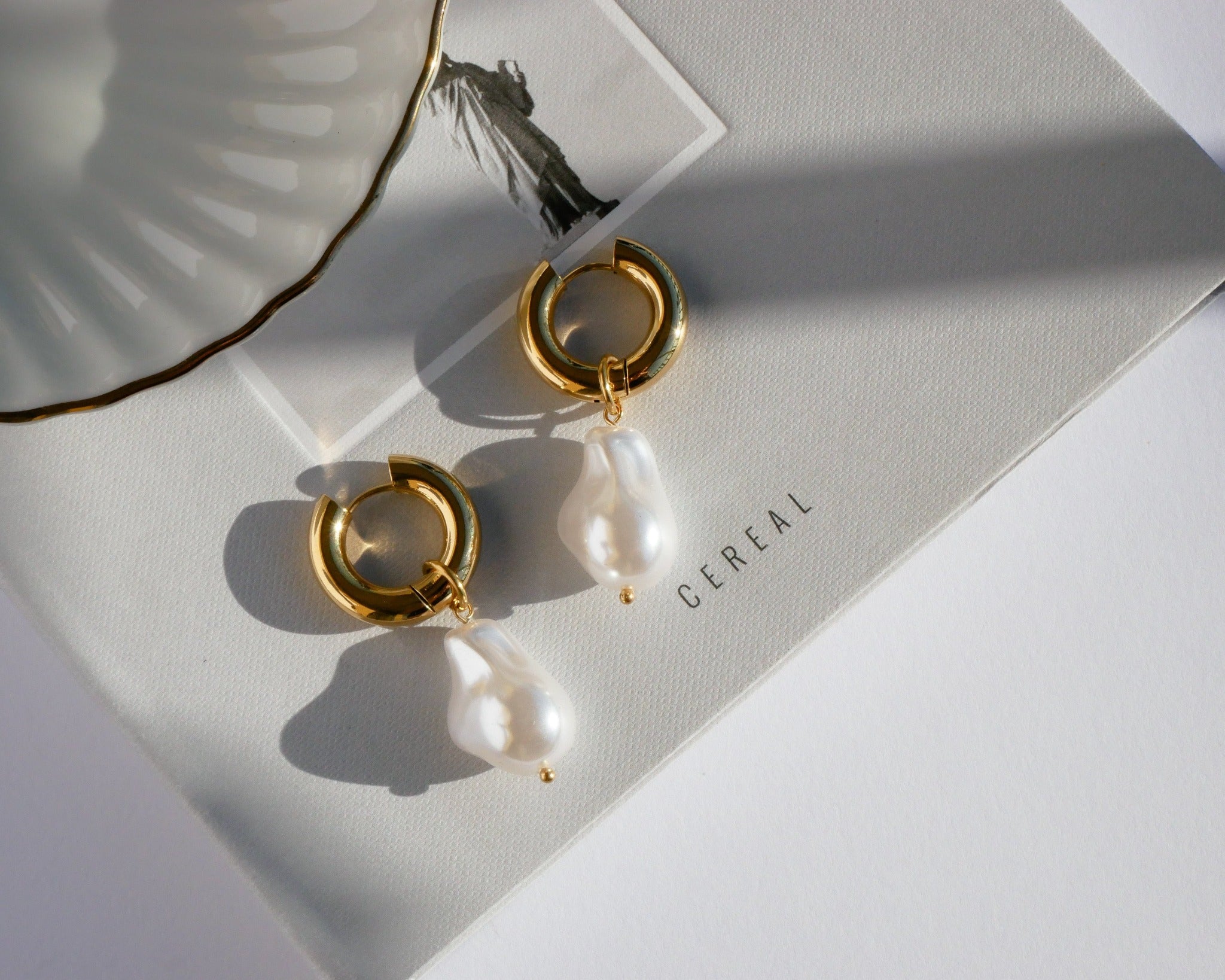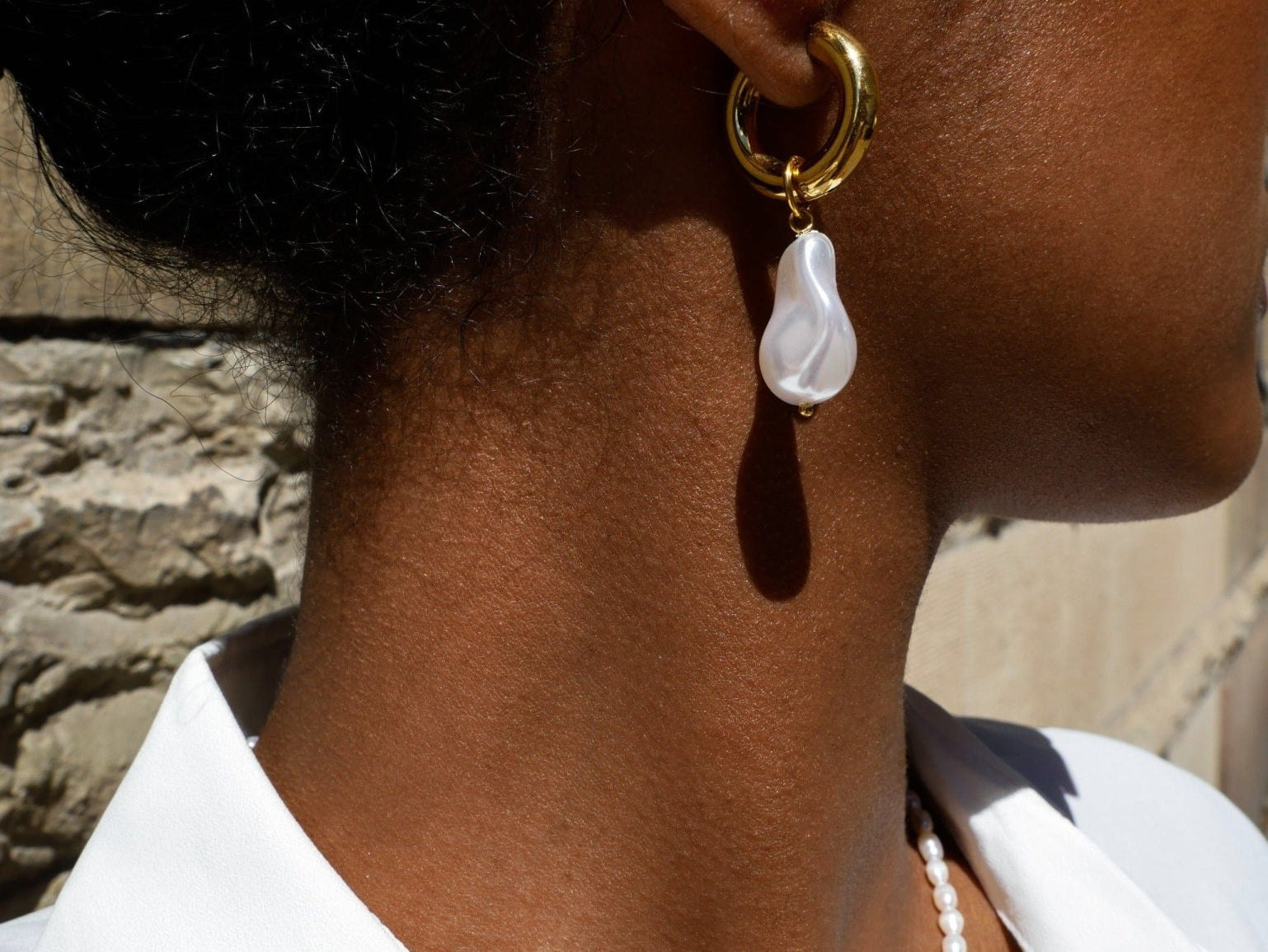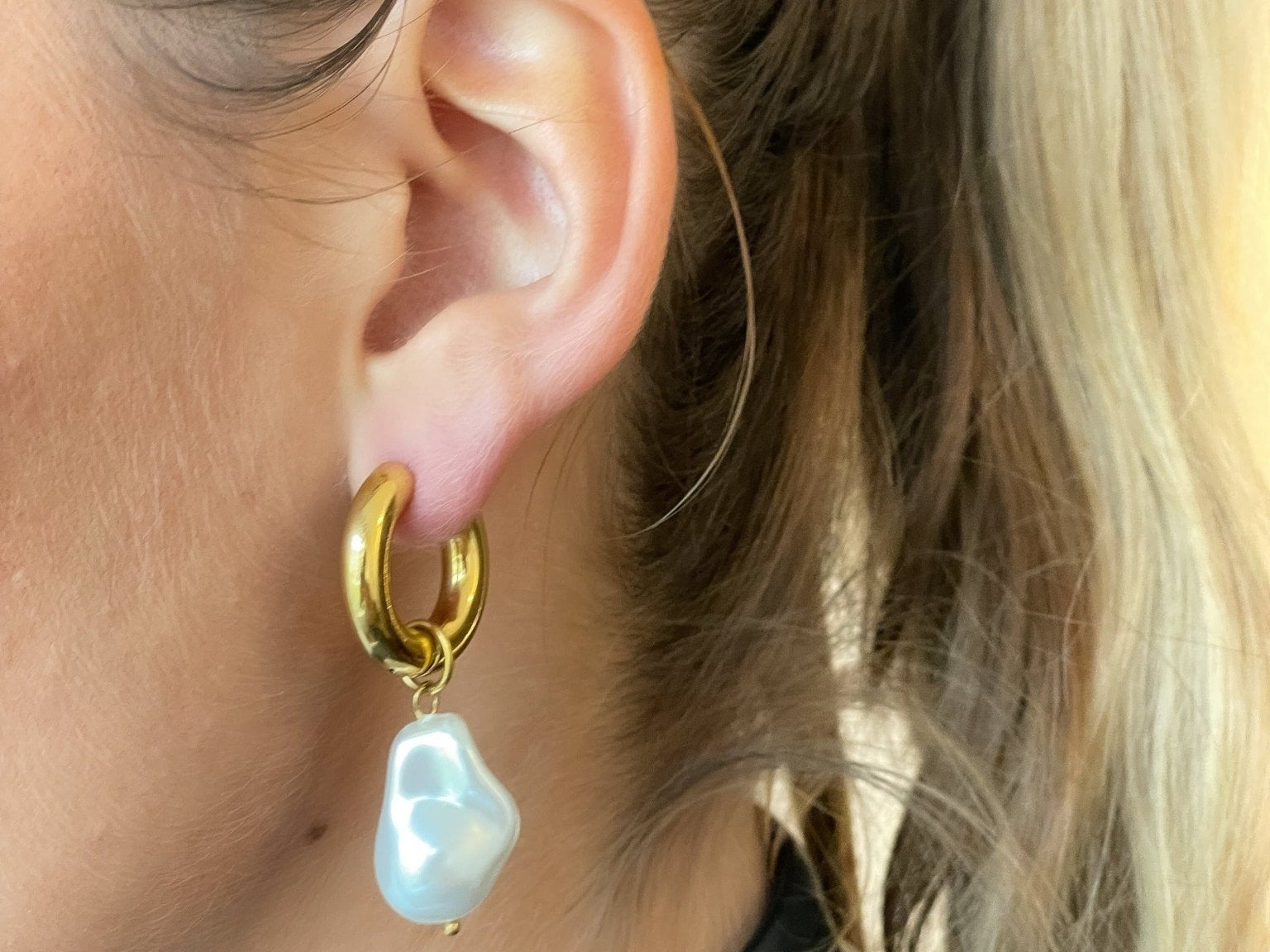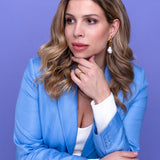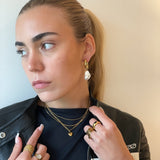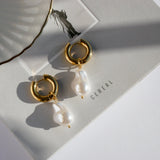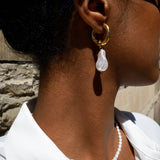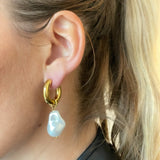 Priscilla Pearl & Gold Hoops
Description

Dive into an elegant fusion of classic and contemporary with our Priscilla hoop earrings. These closed gold hoops embody timeless grace, but what truly sets them apart is the organically shaped freshwater pearls they hold. Each pearl, with its unique shape and lustrous finish, brings forth an unparalleled sense of individuality and sophistication.

What's more, these earrings are as versatile as they are stylish. The pearl ornaments are thoughtfully designed to be detachable, allowing you to transform and personalize your look effortlessly. Whether you're after a subtle shine or a statement-making glow, Priscilla offers the best of both worlds.
Sizing & Material

The sizing of these hoops is 20 mm in diameter / 20 mm length.

- Color: Gold
- Material: 316L Stainless Steel
- PVD coating: 18K Gold
- Freshwater Pearl

~ Learn why our materials are exceptional
Gold pieces
✓ Waterproof
✓ Tarnish-free
✓ Hypoallergenic
✓ Lasting durability
Gold Vermeil & Silver pieces
✓ Precious metals
✓ Hypoallergenic
✓ Water resistant
✓ Tarnish resistant
Priscilla Pearl & Gold Hoops
Jewelry care & durability

Waterproof Jewelry

Our jewelry is waterproof and safe to wear in the shower, to the spa, during a workout and even in the sea. By the way, they're tarnish-free too.

Read more about our waterproof jewelry and how to make sure they last.

Jewelry Care

To make sure the jewelry gets to keep its shine and to prolongate its lifetime, we're providing an organic cotton pouch and microfober cleaning cloth with every purchase.

Read more about how to care for your jewelry and why it matters.

Choose Long-lasting Jewelry